With Euro 2012 just three days away, World News Today gives you the run down of the runners and riders in this summers first major sporting event.
Today, we look at Group A which is made up of the Czech Republic, Greece, Poland and Russia.
Be sure to subscribe to our email updates to get the latest Euro 2012 news delivered straight to your inbox. Click the FOLLOW icon hovering at the bottom right and sign up.
Czech Republic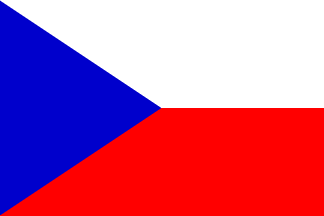 FIFA RANKING: 26
EURO BEST: Runners-up 1996
ODDS: 80-1 (BET365)
Expectations are low for the Czech's after a poor qualifying campaign which saw them beat Montenegro in a play off to secure their place in Poland and Ukraine.
The days of Pavel Nedved, Patrik Berger and Jan Koller and the Euro 2004 semi-final are far behind them and their current squad is a shadow of the former glory generation.
CHANCES: They have a decent chance of progressing from the weakest of the four groups but even this might be a step to far for the Czech's.
KEY PLAYER: Jaroslav Plasil. The Bordeaux winger could provide the Czech's with a real spark.
Greece
FIFA RANKING: 14
EURO BEST: Winners 2004
ODDS: 80-1
Since their shock victory at the Euros in 2004 Greece has subsided back into footballing mediocrity, today's team lack the real quality to mount a realistic tilt at the title.
They will fancy their chances of getting out of the weakest group with only Russia above them in the FIFA rankings and they, more than most, know that anything can happen once you get out of the groups.
CHANCES: Like all in Group A they will believe they have a good chance of qualifying for the quarter finals. Should finish second behind Russia. Highly unlikely they will go further then the last eight.
KEY PLAYER: Kyriakos Papadopoulos. The 20-year-old Schalke centre-back is arguably the best player in the squad despite his relative lack of experience. He has already proven himself in Europe for club and country. Euro 2012 could be his coming of age party
Poland
FIFA RANKING: 65
ODDS: 40-1
EURO BEST: Round of 16 1960
The host nation and lowest ranked team in the competition face an uphill battle to make an impression in their own tournament. However, with the backing of their own fans anything is possible.
CHANCES: Never rule out a host nation upsetting the odds. Despite Poland's lowly ranking they still possess enough talent to venture out of the group stages.
KEY PLAYER: Borussia Dortmund striker, Robert Lewandowski, is by far and away their star player. The striker netted over 20 goals in Dortmund's victorious Bundesliga campaign and has the power to fire the host nation to the quarter finals, if not further.
Russia
FIFA RANKING: 11
ODDS: 20-1
EURO BEST: Semi-finals 2008
The Russians have to be considered favourites to win Group A. Despite the eastern Europeans lack of superstars and glamour, simply put, they get the job done. Efficient but not easy on the eye, Dick Advocaat, has moulded a team of mercenaries into a stubborn outfit that will fancy upsetting the apple cart in Euro 2012.
CHANCES: Expect the Russians to make the quarters but this will no doubt be were they are eliminated. They are the best of a bad bunch in Group A and anything other then topping the group will be a surprise.
KEY PLAYER:  Alan Dzagoyev of CSKA Moscow is hotly tipped to be a future star. The 21-year-old midfielder is on the radar of many of Europe's top clubs and will be wanting to impress the watching scouts of Europe's elite.
Predictions:
The easiest of the four groups is wide open. Russia are favourites but their inconsistency could haunt them. Greece should claim second place but its hard to pick between them Czech Republic and the hosts, Poland. A poor group but one that should be full of entertainment.
Fixtures:
Friday 8th June:
Poland v Greece 17:00
Russia v Czech Rep. 19:45
Tuesday 12th June
Greece v Czech Rep. 17:00
Poland v Russia 19:45
Saturday 16th June
Czech Rep. v Poland 19:45
Greece v Russia 19:45